Profile
Naoko Fujii
With SENSE L.L.C.
Representative Director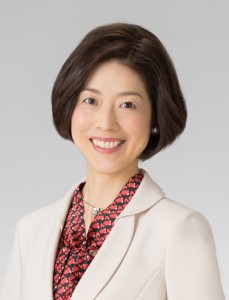 Professional Image Consultant
Business Etiquette Communication Trainer
I studied at Indiana State University in the United States as an international exchange student for about a year during my junior year of university. After graduating from university, I began my career providing " omotetashi " , Japanese hospitality as an international cabin attendant with All Nippon Airways. ANA then linked Japan to thirteen countries including Austria and I was chosen to serve passengers on jointly operated flights with Austrian Airlines. I worked as an inflight service and safety instructor for EVA Airways cabin attendant trainees when ANA was entrusted with cabin crew training for the newly established airline.
After leaving ANA, I began a new career as a business etiquette and communications trainer, and a professional image consultant. I provide individualized training lessons and workshops for major corporations, universities, and
private clients.
I'm married and a mother of two. My hobbies include traveling, doing pilates, listening to music and reading. One of the main topics I've been doing regards communicating with others. I've become generally interested in this subject for a long time, especially because my working experience as a cabin crew member on ANA international lines really sparked my interest in intercultural communication. Through my three-decades of work experience including being a cabin crew member, I have learned a lot when it comes to interacting with people from all walks of life; people of all ages, various jobs, different cultures and nationalities. Communications with various type of people require a different approach; younger children need to be treated in friendly manners, seniors need to be told in a slower and louder way and foreign customers might need to be replied promptly in a simple word.
I've noticed that communication is challenging and it's very important in how we interact with each other; the expression on your face, your body language and how you speak not what you speak.
This world we live in is consist of good relationships with others based on a sense of safety, rapport and trust. Therefore you are required to give a good impression to others at first sight.
To help customers give a great impression, I have studied color coordinating and make-up application, because overall appearance really affects your image and mental state, and your first impression shows who you are.
So now in my career, I believe that the important thing is not what you have, but how you communicate with others by using what I have mentioned above.
Philosophy
I provide consultation to bring out the best of your innate attractiveness and full potential which contributes to being in higher level.
Concept
"Beauty" "Attractiveness" "Sensibility "